NADRIX SOLUTIONS PVT. LTD. is an ISO 9001 : 2008 certified Company which represents manufacturers of worldwide experts in Lubrication systems.
In India, we have been serving customers for all types of industrial lubrication requirements with our expertise in the field and our association with leaders in the market.
We are also serving our prestigious customers with innovative products in the field of hydraulic accessories and fluid connectors throughout the country.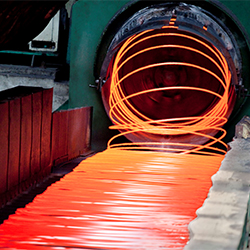 We are the proud Indian associates of…..

For more than 90 years Woerner has developed, manufactured and marketed systems which minimise friction and wear in plant and machinery. Because of our innovative strength and user friendly product range, our company is a leading supplier of Lubrication Technology worldwide.

INTZA is in design, manufacture and supply of lubrication equipments. For more than 40 years we have used cutting edge technology in all our processes and we have implemented the highest quality standards to manufacture equipment that help our customers get maximum performance and at the same time maximise their machine's life span.

To design and develop advanced technological solutions for automatic controlled lubrication in industrial processes and providing an important contribution to the efficiency increase of industrial machineries in productive processes.

ALS Schmiertechnik GmbH & Co.KG has been manufacturer, supplier and innovator in the international lubrication business for 30 years now.ALS Automatic Lubrication Systems are reliable, easy to maintain and offer long-term lubrication for improved equipment availability. Make your choice between single- and multi-point lubrication systems.

Innovation is the power to create something new. This capacity has a long history at Sachsenröder. In the 3th generation Gustav-Adolf Sachsenröder and Günther Sachsenröder continued developing new material. They enlarged the vulcanized fbre product range with the now branded SAVUTEC® and continued to expand the production facilities of GESADUR®.

We are associated with the Hyd-Air group of Companies which is the leading provider of hydraulic fittings and fluid connectors in India for over 40 years.
We are an ISO 9001- 2008 certified company and believe in continuous improvement process. Our Engineers are vigorously trained by our principles in their respective countries and follow strict standards laid down by them.